Introducing our NEWEST FEATURED product line:
Keystone Abrasives
Specialty Abrasive Products & Belts for Woodworking and Metalworking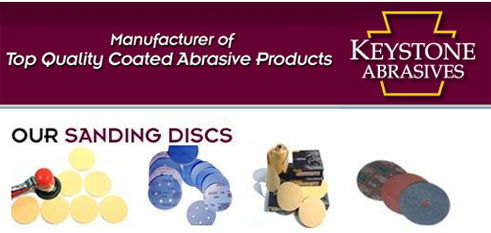 Keystone Abrasives is our chosen manufacturer of quality abrasive products.
The Keystone product line consists of:
Sanding Discs

Paper & Film PSA Dual Action

Sanding Belts
Abrasive Rolls
Sanding Sheets
Pump sleeves
All manufactured using state of the art equipment. Our newest featured product means
Stanley Industries will provide you with:
Product Selection Guide
Samples for testing
Special Introductory Pricing
MSDS Sheets
For more information about this product line please contact our sales department.